The S5 Sportback builds on the already sleek and stylish base of the A5 Sportback and the S5 coupe/cabrio, adding a turbo 3.0-liter V-6 engine rated at a potent 333 horsepower and 324 pound-feet of torque. Despite the big power figures and making the dash to 60 mph in just 5.4 seconcds, the S5 Sportback is still rated at 24.25 mpg. Power is sent to all four wheels via a seven-speed S tronic dual-clutch gearbox and quattro all-wheel drive. At the buyer's option, Audi can also fit a torque-biasing sport differential to the rear axle for improved driving dynamics. Sales of the S5 Sportback will kick of in the spring of 2010.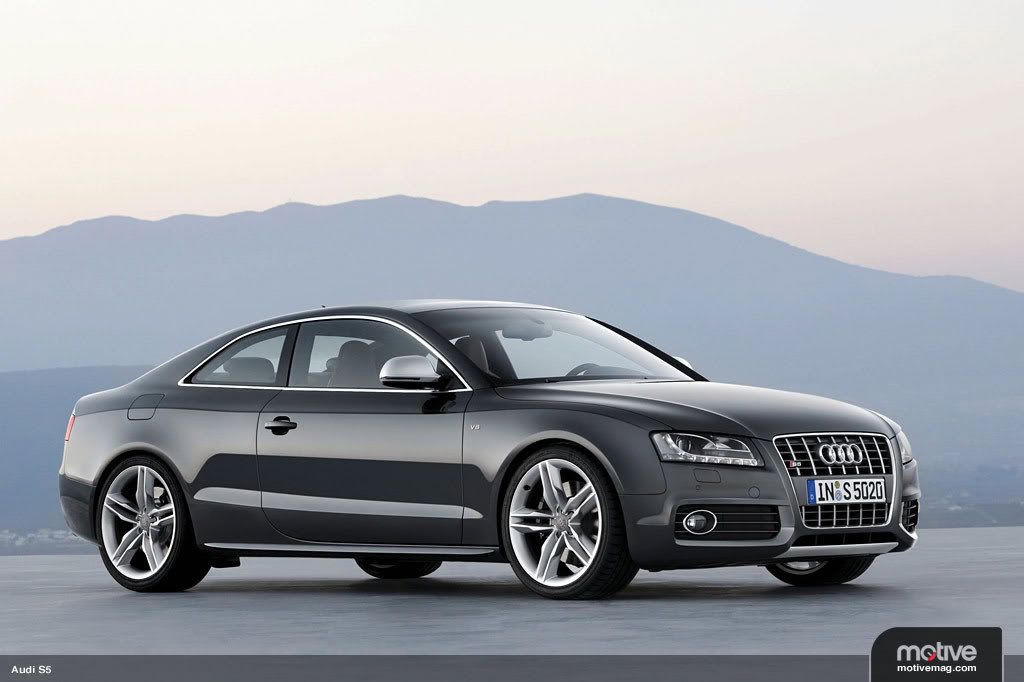 It's not known if either of the two greener models is planned for the U.S., but with the way fuel economy and emissions regulations are going, anything is possible. The two efficiency-focused models, based on the A4 and A3, use existing powertrain technology to get the most out of their respective platforms.
The A4 3.0 TDI does its green business with a diesel engine and quattro all-wheel drive, but the real star of this car's show is the super-clean emissions technology. Cutting NOx pollutants with a new DeNOX catalyst, the system also injects AdBlue additive to further reduce harmful nitrogen-based pollutants.
The 3.0-liter diesel in the A4 3.0 TDI is the same unit that's also found in the American-market Audi Q7 TDI, so certification and marketing of a diesel-powered A4 may not require much additional investment, making it a real possibility for U.S. buyers. Its sporting performance - 0-60 mph in 6.2 seconds - also means it will have the pep American buyers require, despite also scoring a relatively thrifty 35 mpg rating.
As for the A3 platform, the Frankfurt show car gets an efficient 1.2-liter TFSI engine that draws on Audi's solid turbocharging and direct-injection technologies to yield 105 horsepower while still delivering 42.7 mpg combined. Carbon dioxide emissions are similarly eco-credible at just 127 grams per kilometer, or about 18 grams per kilometer above the Toyota Prius.


The A3 is already planned to begin sales in the first quarter of 2010, but it hasn't been green-lighted for the U.S. Initial models will be sold with a six-speed manual transmission and front-wheel-drive only, making it a more likely car for Europe than the U.S., though Audi could choose to bring it to our side of the Atlantic later in the year.

[Audi]