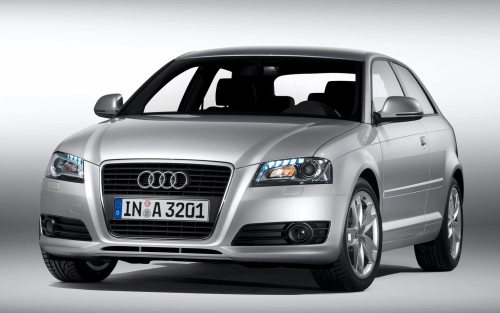 Audi
is bringing A3 and A3 Sportback onto the market this summer with eight different engines - five gasoline and three diesel
versions. The high tech S tronic dual-clutch transmission is available as option for all engine versions. The S tronic allows the driver to set the engine in a fully automatic mode or change gears manually.
The Audi S3 is now also available as a Sportback version. The three-door Audi S3 and the S3 sportback are equipped with 2.0TFSI with an output of 265 HP and completes the sprint from 0-100 km/h in 5.8 seconds. The top speed is electronically limited to 250 km/h. Yet the S3's fuel consumption is surprisingly low, at an average of 8.5 liters per 100 km (27.67 mpg).
Continue reading for wallpapers and more details.