Like Facebook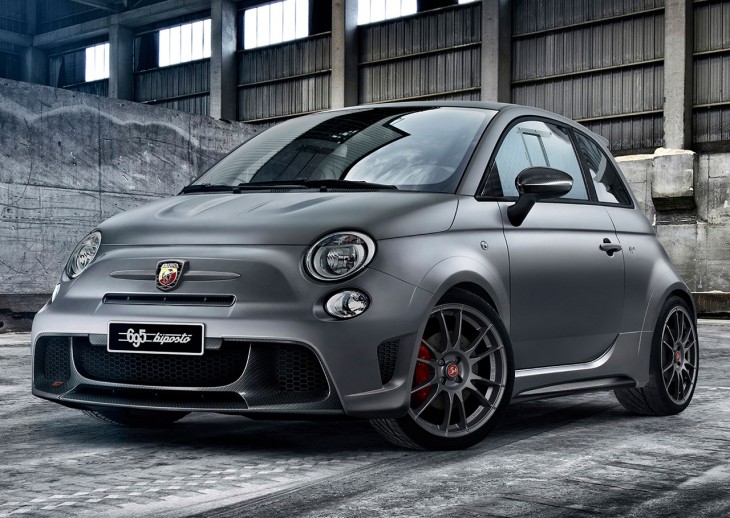 Despite its tiny proportions, the Fiat 500 is a massively versatile machine. You can order it in pastel colors with retro-chic 50′s style accessories, you can order it as a cutesy but fairly normal looking hatchback, or you can go all out and place an order for the Abarth 695 Biposto and blow some minds.
This car is anything but cutesy. It's a race car stuffed inside a 500 shell. There is a race-bred dog-ring gearbox which offers lighting-quick shifts, a titanium Akrapovic exhaust system, fully adjustable suspension system from Extreme Shox, an MXL digital data logger, Sabelt seats with 4-point harnesses, powerful Brembo brakes and lightweight 18-inch OZ wheels.
Powering the Abarth 695 Biposto is a 1.4 litre turbocharged engine which produces 190 horsepower. It allows the car to accelerate from 0-62 mph in 5.9 seconds and reach a top speed of 143 mph.

The racing influence doesn't finish with the drivetrain and chassis though. To keep the weight down – the car weighs in at just 997 kgs (2,200 lbs) – Abarth have fitted it with fixed front windows with polycarbonate sliding panels. At the front and rear can be found all-new bumpers which are complimented by wider wheel arches and deeper sideskirts.
The hood of the Abarth 695 Biposto has a unique design with two bumps, inspired by the classic 124 Abarth, and is made of aluminium to reduce the weight even further.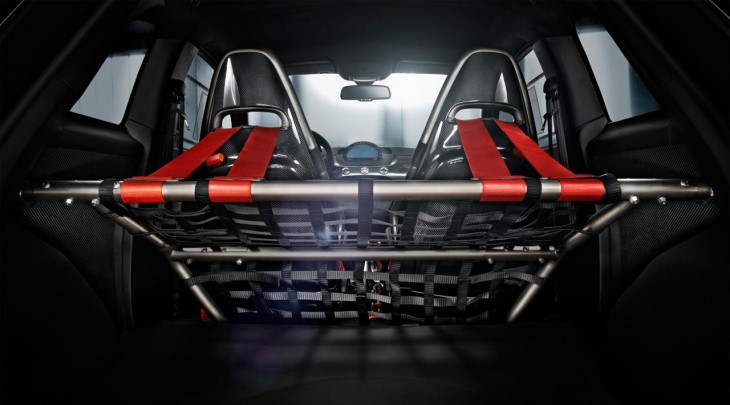 On the inside the Abarth 695 Biposto looks very special. Carbon fiber covers the dashboard, and the seats are upholstered in a combination of black Alcantara suede and black leather. Additionally the rear seats have been ditched to make way for the titanium roll bar and racing harnesses. This also gives the car its name; "Biposto" translates as "two-seater" in Italian.
The Abarth 695 Biposto will be offered with three levels of trim and equipment when it goes on sale.
The 'Exterior Kit' adds an aluminium bonnet with a unique design, as well as hub caps and wheel bolts and water, oil and fuel caps in titanium.
The 'Carbon Kit' includes carbon fiber mirror covers and post covers on the outside, and dashboard cover, front door panel and rear-view mirror on the inside.
The 'Racing Kit' provides the digital data logger, four-point harnesses, and Abarth branded racing suit, gloves, shoes and helmet. These can be personalised with your initials.