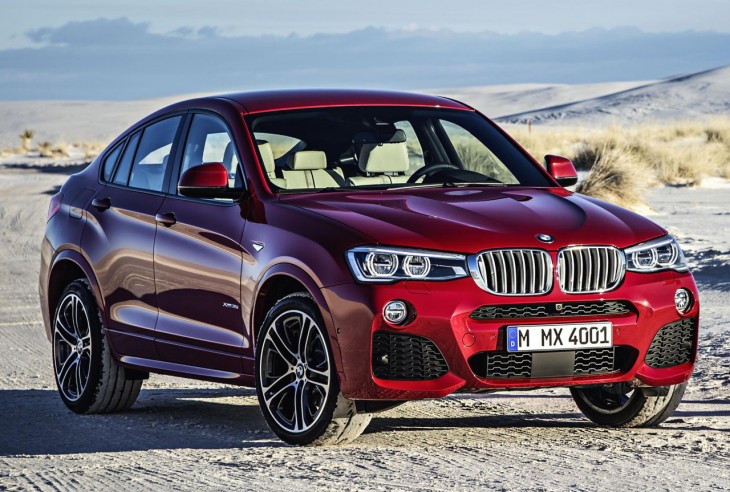 BMW is clearly on a rampage at the moment, as are a number of other manufacturers, to fill every possible niche market. And the BMW X4 is just the latest proof of their intent.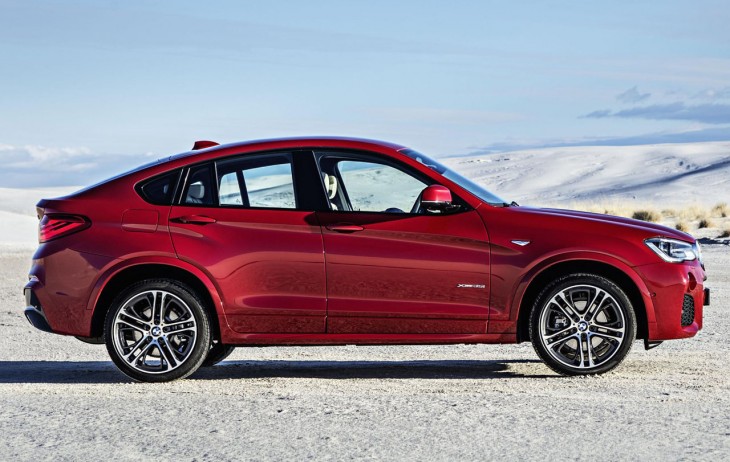 It's smaller and cheaper than the similarly shaped X6, more expensive and less practical than the X3 on which it is based, and it doesn't really have much in common with the X3′s larger clone, the X5. The X4 is aimed at buyers who… Oh forget it. Who knows anymore? Customers walking into the showroom will either like it or they won't. BMW is just making sure they have every base covered.
In terms of size, the X4 is 0.6 inches (14 mm) longer than the X3, and 1.5 inches (37 mm) lower. The coupe-like roof line means it looks a little more sporty, but that comes at the expense of space and practicality. Rear seat passengers will notice the difference more than those in the front, and cargo space – with the rear seats upright – is reduced by about a third when compared to the X3.
The X4 will be offered with a variety of drivetrains, although ultimately the choice depends on your location. In the US, the X4 will be offered with a choice of two TwinPower Turbo engines. The X4 xDrive28i, with a 240 horsepower 2.0-liter four cylinder. And the X4 xDrive35i, powered by a 300 horsepower 3.0-liter inline six-cylinder.