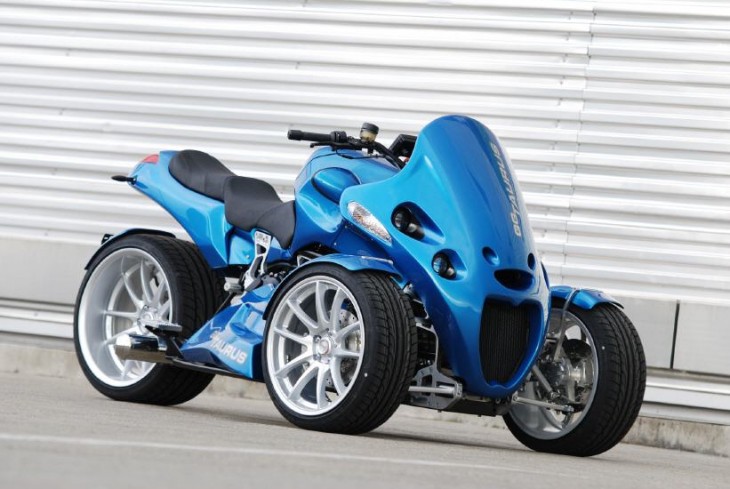 Like Facebook
The GG Taurus is a BMW-powered reverse trike which is manufactured in Switzerland. The vehicle features a 1300 cc BMW inline 4-cylinder engine which produces 175 horsepower and 104 ft-lbs of torque. The transmission is a six-speed unit with a reverse gear. Top speed of the GG Taurus is 140 mph.
The GG Taurus will make its US debut in Miami on February 22. It will be sold as a limited edition, with a long list of options available, including different suspension setups, a digital dash, luggage boxes, lighting and custom paintwork.

As a bonus, the BMW engine can be serviced at any BMW Motorcycle dealership, making maintenance much simpler than if it used a custom designed unit.